Multi-functional Common Rail Test Bench HCR-518
HCR-518 high pressure common rail electronic control system comprehensive test bench: can test thousands of models of electronic control injectors, electronic control units, including BOSCH, DELPHI, Denso, Siemens, Caterpillar, Cummins (Dongkang, Fukang) etc. HEUI injector, complete test data. It is a Multi-functional common rail test bench from us. The most important character is it has two working tables, easy and convenient to shift.
Features
1. Test High pressure common rail injector.
2. Test Piezoelectric injector.
3. Test HEUI injector.
4. Automatic alarm for insufficient oil level.
5. Self-generated DENSO injector QR code.
6. Self-generated BOSCH injector IMA code.
7. Self-generated DELPHI injector C3i coding.
8. Self-generated Siemens injector correction code.
Specifications
◉Supply voltage: 380V3ph(optional 220V3ph)
◉Rated power of CP3 motor: 4KW
◉Maximum pressure of common rail system: 280MPa
◉Injector fuel path filtration accuracy: 3-5μm
◉Heating power for fuel: 1KW
◉Rated power of HEUI pump motor: 4KW
◉Hydraulic oil pressure: 24MPa
◉Maximum pressure of fuel supply:8Bar
◉Maximum fuel supply flow of HEUI pump: 6L/Min
◉Hydraulic oil tank capacity: 20L
◉Machine size: 1580*820*1560mm
◉Packing size: 1780x1020x1840mm
◉Machine weight: 470/550Kg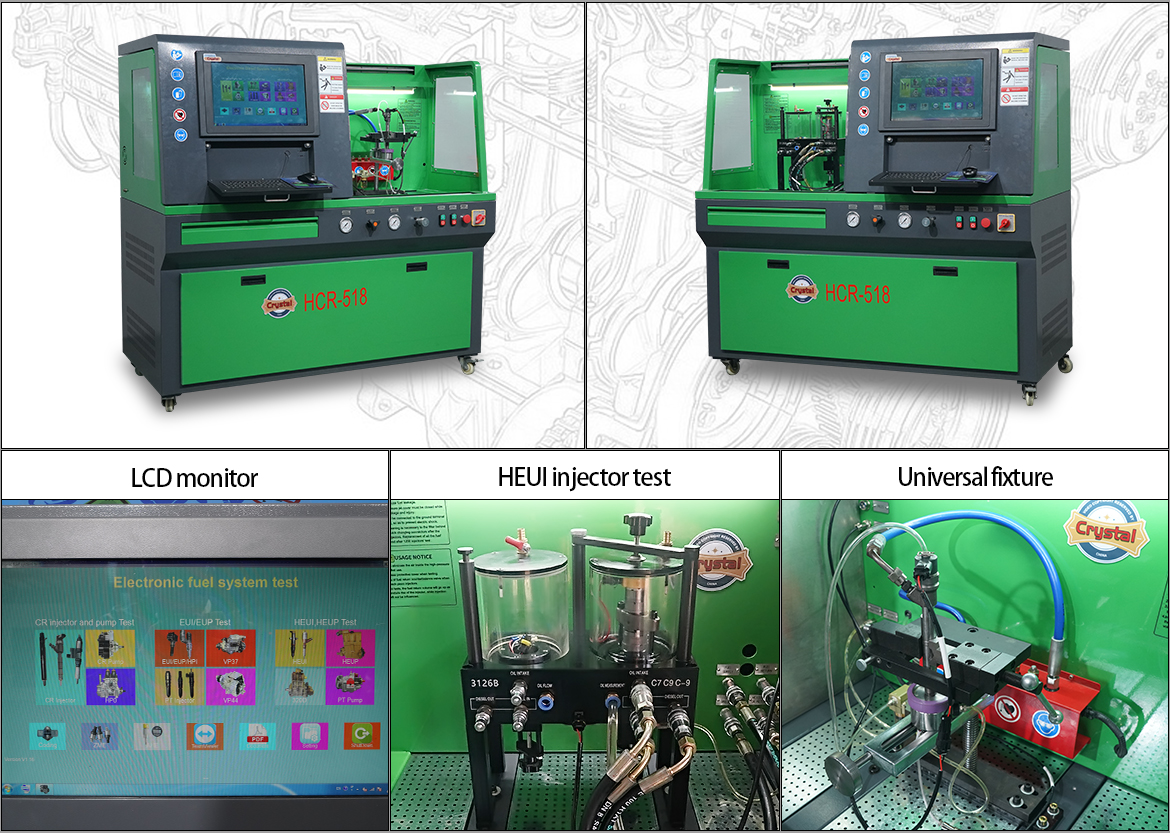 Multi-functional Common Rail Test Bench