Multi-functional Common Rail Test Bench CR518-PRO
CR518-PRO common rail test bench is a new generation test bench for common rail injectors and HEUI developed by Taian Crystal Machinery Co., Ltd. It has a lot of upgraded functions, such as 306°rotary work bench to switch from injector to HEUI, self-developed PRO operating system with 7000+ data, one-key cleaning, high quality pipe and components etc.
Features
1. Test High pressure common rail injector.
2. Test Piezoelectric injector.
3. Test HEUI injector.
4. Automatic alarm for insufficient oil level.
5. Self-generated DENSO injector QR code.
6. Self-generated BOSCH injector IMA code.
7. Self-generated DELPHI injector C3i coding.
8. Self-generated Siemens injector correction code.
Specifications
◉Power of CP3 motor: 5.5KW
◉Max. pressure of common rail system: 2000MPa
◉Injector fuel path filtration accuracy: 3-5μ
◉Heating power for fuel: 1KW
◉Power of HEUI pump motor: 4KW
◉Hydraulic oil pressure: 24MPa
◉Max. pressure of fuel supply: 8Bar
◉Max. fuel supply flow of HEUI pump: 6L/Min
◉Hydraulic oil tank capacity: 38L
◉Machine size: 1200*1100*1660mm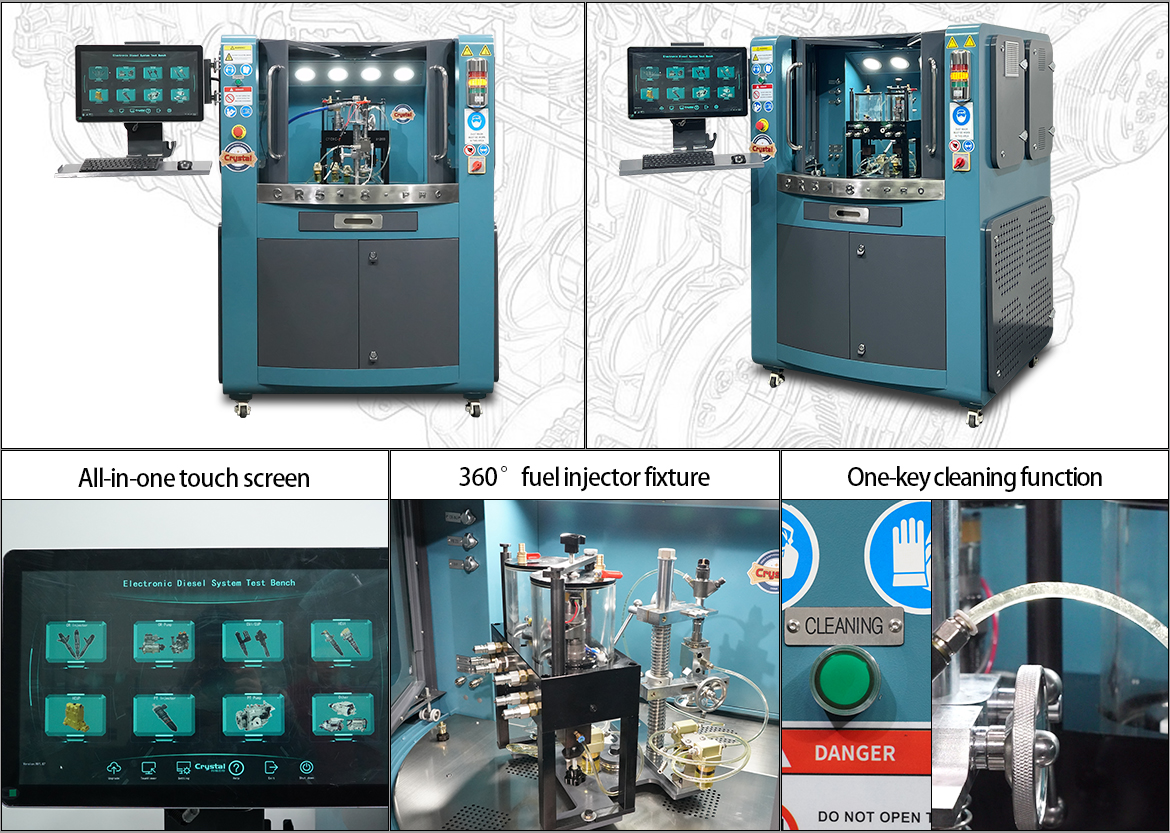 Multi-functional Common Rail Test Bench