What is the difference of CRYSTAL common rail test bench
22 Dec 2021
The common rail test bench is maintenance equipment used to test the of common rail injectors and common rail pumps of diesel engines. Nowadays, the recognition of Chinese products in the international market is increasing, and the frequency of purchasing equipment from China is also increasing. If you want to purchase a common rail test bed in China, you definitely want to find a supplier that can do the best to reach a cooperation, so how do you choose?
When you are looking for a common rail test bench, you may find that the products of many suppliers are similar, it is difficult to find their differences, and the prices are quite different, which will make you feel very confused. But when you find us, you will find that our test bench is different from other suppliers, and you will try to find the difference between them.
CRYSTAL, as an excellent test bench manufacturer in China, has been pursuing the best products and services. Good product quality and product functions can be more recognized by customers. We have been developing professional versions on traditional models to meet the needs of customers for high-quality products, rather than blindly pursuing the development of low-cost products. "I like CR318-PRO very much, it looks very advanced, and I like its big screen very much" Mr. Jon, a customer from Poland, said when he saw our professional version of CR318-PRO injector test bench. Then I gave him a detailed introduction to our latest product and function.
The appearance design of CR318-PRO is relatively novel, which distinguishes it from the designs of other manufacturers, giving people a bright feeling. This model uses a new generation of independent research and development test control system, with more advanced hardware support and remote upgrade. The test oil tank and waste oil tank are all made of 304 industrial stainless steel, and are equipped with a dedicated observation window for maintenance. Upgrade the injector fixture with high-end customized special wiring harness and special joints for oil supply and return. In addition to the configuration, the function is more abundant and practical. In addition to the basic functions, CR318-PRO upgrades the injector's one-key flushing function, which simplifies the test process. This model can automatically generate injector fuel quantity correction codes.
After I sent the demonstration video of our product to Mr. Jon, he is very satisfied with our product. In addition to the product, he also asked questions about quality assurance and service, because he was very worried about how to solve the problem after receiving the equipment. "To be honest, this is the first time I bought a machine in China, how do you provide service if the machine fails? " I am happy that Mike can tell me that honestly. I told him that we have great after sale service and complete after sale team. He can contact us if the machine has any problem. And we can also update the data and support remote assistance online for him. "How soon can I receive the machine after I pay?" "In order to meet the large demand from customers, we have sufficient inventory, and we can ship immediately after payment." Mr. Jon was very happy. He said that we are very professional and he likes to establish cooperation with professional suppliers.
Customer satisfaction is our pursuit, and we will work hard to satisfy any requirements you have. We are developing other types of professional common rail test bench, so stay tuned, and welcome your inquiries.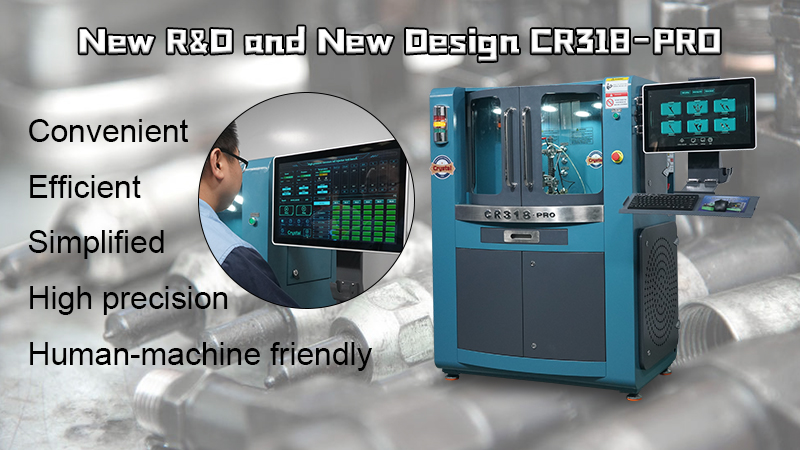 Keywords: common rail test bench
Originally published 22 Dec 2021, updated 22 Dec 2021.