Two-common-rail-test-bench-CR318-Pro-were-sent-to-Uzbekistan
22 Mar 2022
Last week our company sent two common rail test bench CR318-Pro to Uzbekistan. Customers have recognized and expected our products very much, and hope to receive these two devices as soon as possible.
CR318-Pro is our newly upgraded common rail test bench. Since its launch in August 2021, it has been recognized and loved by our customers. When the product was launched, we made a detailed video introduction to the details of each upgrade of the product, the components used, and the upgraded system, so that customers can understand this product and other products more intuitively and clearly the difference.
When Ruslan, a customer from Uzbekistan, saw our test bed CR318-pro, he was deeply attracted by its appearance and screen, and began to communicate with us the details of this product. Ruslan wanted to know what upgrades our system had done, and we gave him the details of the system upgrade.
1. The control board is more integrated and more reliable in operation;
2. The fuel injector drive module is upgraded and the operation is more reliable;
3. The processing of the data collected by the flowmeter is more reasonable and more realistic;
4. The waveform of the driving injector is more consistent with the control waveform of the vehicle ECU, and the injection mode of the injector and the fuel quantity at each operating point are closer to the vehicle state;
5. The power supply modules of the motherboard are upgraded, and the power supply is more stable and reliable;
6. The control ability and layout of the interface are more reasonable, the software has been upgraded and optimized as a whole, maintenance is more convenient, and operation is more stable.
"Shop around" is a Chinese saying that customers often compare multiple suppliers when they buy things. After Ruslan looked at our product, he compared it with other suppliers' products. "To be honest, your price is higher than other suppliers, but I can see that your quality is much better, I like your CR318-PRO better, I decided to buy two, I will buy it again More if it works well".
"CRYSTAL TEST" is the packaging logo of our products, if you see this logo, it is a product of our brand. We are willing to provide you with high-quality products instead of cheap products, and our CR708-Pro will be available soon. It is a common rail test bench that can test common rail injectors and pumps, so stay tuned.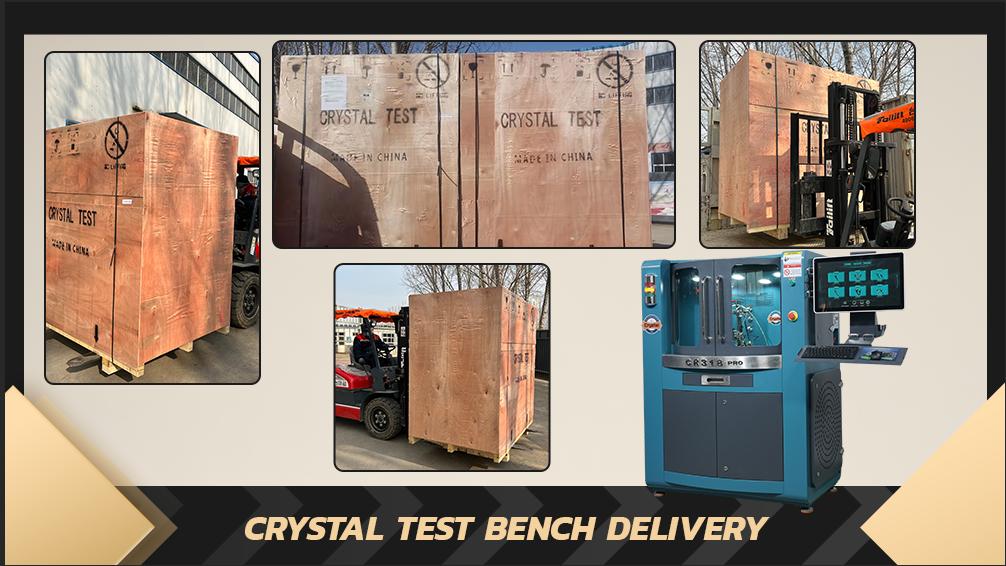 Keywords: common rail test bench
Originally published 22 Mar 2022, updated 22 Mar 2022.