The company's products are said to have received rave reviews
13 Jun 2023
Mr. Ernie is a customer from Canada, who bought the common rail test bench HCR918 from our company. He is satisfied with the machine. Now, more and more customers recognize the machine of Crystal brand, why does this company receive rave reviews?
First, company qualifications. We have 20 years of experience in the test bench industry. Crystal always adheres to the principle of "customer first", provides pre-sales professional guidance, after-sales training and other integrated services, and has established a complete sales and service system in China. At the same time, its products are sold to more than 100 countries and regions abroad. Over the years Our company's products and services are unanimously recognized and praised by customers at home and abroad.
Secondly, a strong R&D and service team. Crystal has two international business departments, domestic business department, production department, technology department, quality inspection department, and other professional sales, production, and service teams, focusing on improving the highest quality products and services for customers. The international and domestic business departments provide customers with professional pre-sales consultation and guidance, and recommend the most suitable product solutions for customers. Technology Department, Quality Inspection Department, and Production Department focus on providing customers with design, research and development, and production of the highest quality products.
Thirdly, professional domestic and international after-sales service teams provide customers with worry-free after-sales service. Crystal has corresponding after-sales service departments in the international market and domestic market. Customers' after-sales problems will reach the after-sales department as soon as possible to solve them with all their strength.
Finally, patented products, diversified designs to meet different customer needs. At the end of 2021, Crystal launched a new PRO series high-pressure common rail test bench. This equipment adopts a new appearance design and has applied for an appearance patent. The details and operability are more humanized. The new software operating system independently developed by the company has added advanced functions such as power boosting and one-key cleaning, enabling users to complete maintenance projects more efficiently and conveniently. The overall modular design of the oil circuit part can pull the fuel tank and the motor part out of the whole equipment, which is convenient for maintenance; the electrical control part also adopts a modular design, and the electrical installation is highly integrated. The display adopts an industrial all-in-one machine with ergonomic design, the operating system runs more stably and is more comfortable to use.
If you need common rail test bench, please contact Crystal. The development of Crystal and the maintenance of the interests of customers are always an organic unity. Choosing Crystal Machinery is worth entrusting!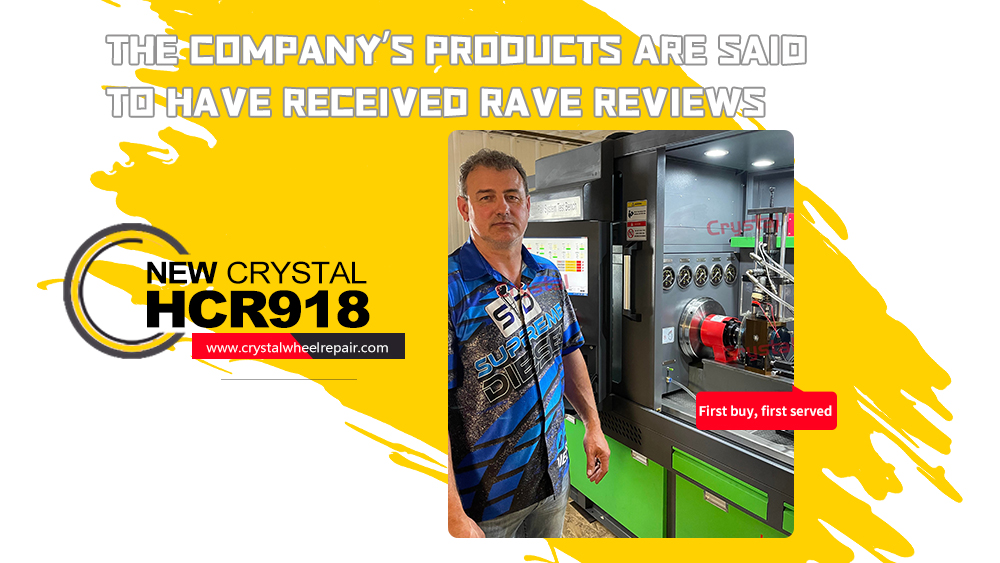 Keywords: common rail test bench
Originally published 13 Jun 2023, updated 13 Jun 2023.