Promotion of crystal common rail test bench in september
16 Sep 2023
Speaking of Crystal common rail test bench, I believe everyone will not be unfamiliar. Whether it is a diesel fuel injector test bench or a pump test bench, they are deeply loved by customers, such as EPS205-PRO, CR318-PRO, CR818-PRO, CR918-PRO, etc. . Recently, in order to give back to new and regular customers, we will start a special promotion in September. The number of machines is limit, first come first served, while stocks last, everyone has the opportunity to buy high-quality common rail test bench at ultra-low preferential prices.
Crystal is a comprehensive enterprise specializing in R&D, production, sales and service of internal combustion engine testing equipment. The company has gathered a group of talents who have been working on fuel electrical controlled common rail test bench for decades, with the mission of leading China's high-quality products to the world. Its leading products include high-pressure common rail test bench, fuel injection pump test benches, fuel injector test benches, etc.; company management adopts advanced partners The system enables producers and managers in important positions to focus on product quality, strengthen management responsibilities, and strict production technology and quality assurance processes, which provides a strong guarantee for creating first-class quality.Up to now, we have established sales and service offices in many countries. With the continuous increase, the company's overseas service capabilities are also enhanced. Our company adheres to the concept of customer first, and is willing to cooperate with friends from all over the world to achieve a win-win future.
Crystal is a professional wheel repair machine manufacturer, providing high precision test benches. For example, CR918-Pro CR918-PRO high pressure common rail electronic control system comprehensive test bench: adopts a fully automatic control system, which can easily perform electronic control common rail injectors (including piezoelectric common rail injectors) and high voltage electronic control common rail pumps, Testing and maintenance of electronically controlled unit pumps, electronically controlled pump nozzles, HEUI injectors, HEUI actuation pumps, etc. Thousands of models of electronically controlled fuel injectors, high-voltage electronically controlled common rail common rail pump and electronically controlled units can be tested, including BOSCH, DELPHI, DENSO, SIMENS, CATERPILLAR, CUMMINS (DONGKANG, FUKANG), etc. Pumps, electronically controlled pump nozzles, HEUI injectors, HEUI actuation pumps, complete test data.
The test system adopts high-precision gear flowmeter, high-precision oil quantity measurement system, remote control service, free software upgrade, WIFI connection, multiple languages, and more than 7000 kinds of standard data.
In order to let new customers try our machines and benefit regular customers at the same time , we decided to hold a grand promotional event from September 1st to 30th. For some common rail test bench models, promotion quantity is limited, so first come, first served. Time-limited benefits. If you are interested in our common rail test bench equipment, welcome to consult and purchase.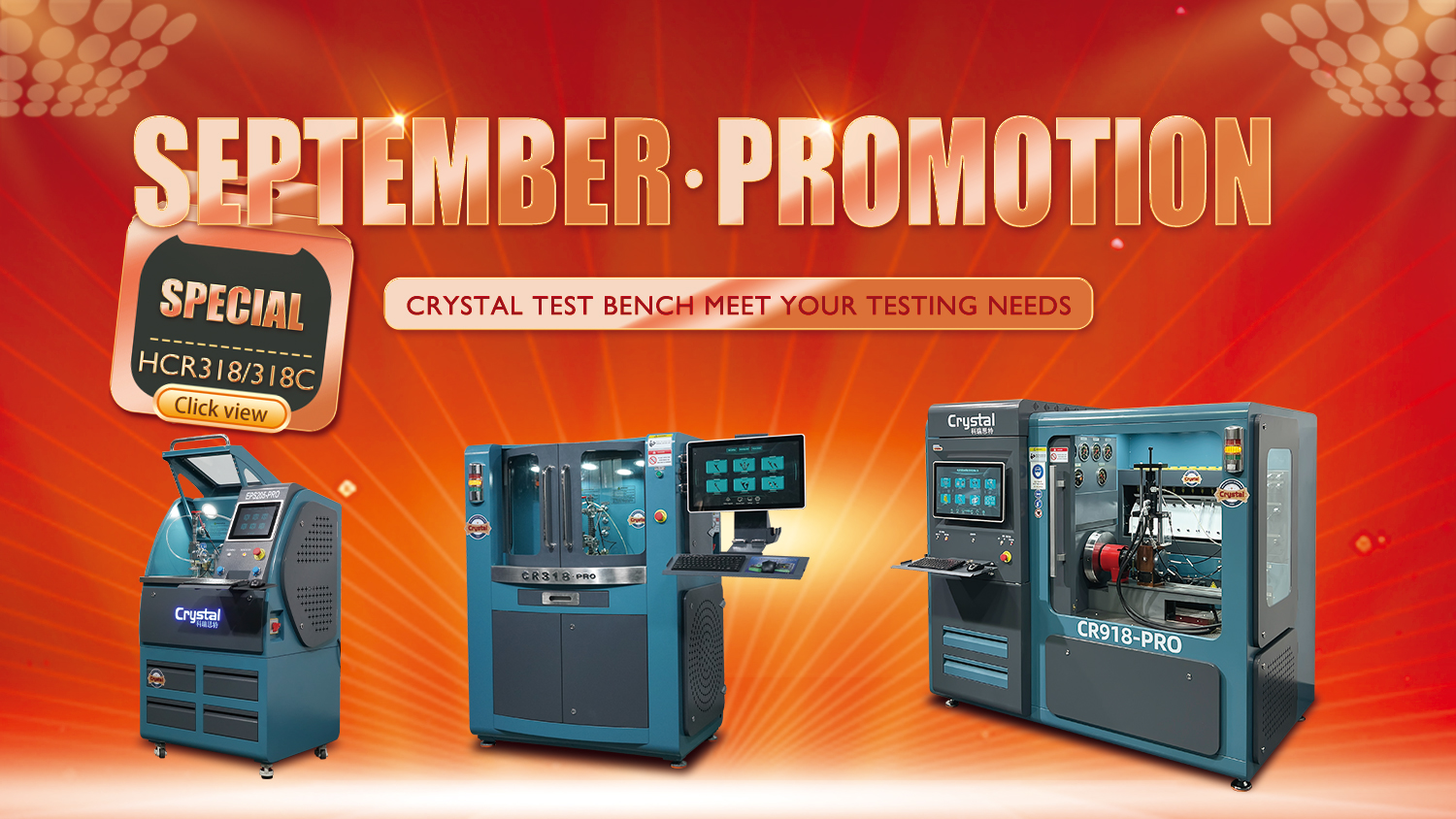 Keywords: wheel repair machine
Originally published 16 Sep 2023, updated 16 Sep 2023.