Professional common rail test bench meets your higher requirements
04 Jan 2023
The bright fireworks accompanied by 2022 have become a good memory. In 2023, we will meet new challenges with a new attitude.
2022 is a very important year for Crystal corporation, because in this year we have basically completed the upgrade of the professional version common rail test bench, and have successfully started selling it to the market, which has been widely recognized by customers.
The international market has a huge demand for test benches supplied by China, and international trade facilitates the purchase of common rail test benches made in China by different countries. However, equipment of different quality brings difficulties to users' choice, and multinational equipment maintenance is also difficult, so users are in urgent need of high-quality equipment.
What Crystal has to do is to provide high-quality common rail test benches. Although we will be abandoned by users who are looking for cheap equipment, we will not reduce the quality of products because of the pursuit of low prices. If the price of a piece of equipment is very low, then its cost will certainly not exceed the price, so how can he guarantee the quality and service of the product? So when you come to Crystal to choose a test bench, please look at his products first, and then discuss the price, instead of focusing on the price first and then talking about the machine.
The professional version of the test bench models we currently have are CR318-Pro, CR518-Pro, CR818-Pro and CR918-Pro, as well as derivative models based on different functions and configurations. The hardware and software used in the product have been upgraded, which improves the quality and life of the product, and makes the use and maintenance of the equipment more convenient. The functions that can be tested by the test bench are also more abundant, which can meet the customization requirements of users for different test functions, and save the cost of purchasing different equipment for customers.
Take example CR918-Plus, the highest version of our full-featured common rail test bench CR918 series. Its test functions cover basic functions such as CRI, CRP, EUI, EUP, HEUI HEUP, etc., while adding many high-level functions. Users can choose to measure 2, 4 or 6 injectors at the same time, and can choose to test PT injectors, PT pumps, VE pumps, VP37, VP44 and RED4 pumps and more in-line pumps and distribution pumps. At the same time, the model is also equipped with a 12-cylinder automatic flip fuel tank.
In addition to the upgrade of the test function, the components used in the equipment have also been upgraded. The pipelines are all made of industrial pressure-resistant 304 stainless steel seamless pipes, and the test oil tank is made of 304 industrial stainless steel, and is equipped with a special observation window for maintenance. Each functional partition adopts a modular design to facilitate maintenance during later use.
A good product needs a good reputation from users, and a good reputation can let more users know about our products and allow more users to use a good common rail test bench.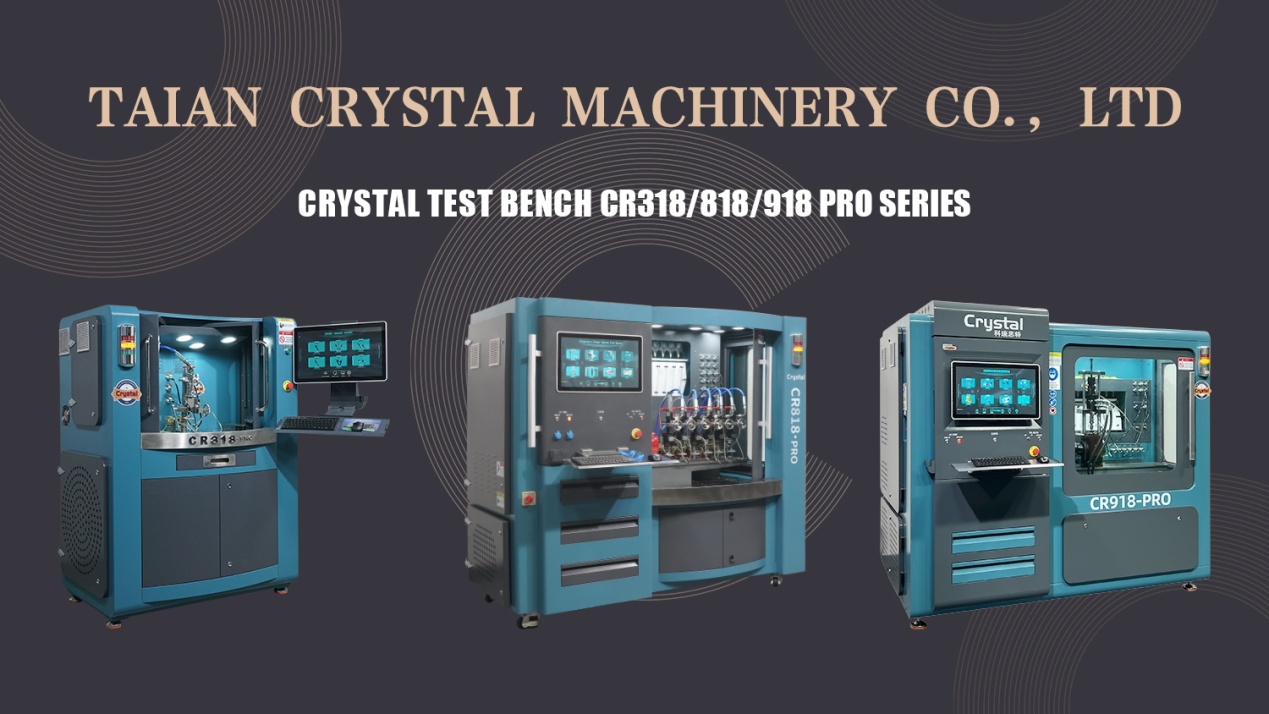 Keywords: common rail test bench
Originally published 04 Jan 2023, updated 04 Jan 2023.