How to choose the genuine common rail test bench
14 Nov 2023
The Crystal high-pressure common rail test bench is a special equipment for testing the performance of high-pressure injection pumps and fuel injection. It can test BOSCH, SIEMENS, DELPHI, DENSO common rail pumps and fuel injectors. This equipment completely simulates the injection system principle of a high-pressure common rail engine. The main drive adopts the original BOSCH common rail system. The common rail pump detection uses a flow sensor to measure the oil pump speed, injection time, injection pulse frequency, and fuel injection pulse frequency of the test bench more accurately and stably. The injection pulse width, oil volume, and rail pressure are all controlled by industrial computers in real time to collect data on a 19" LCD screen that displays more clearly; the test bench adopts drive signal modulation, making the maintenance process safer, the work reliable and stable, and the control accuracy high. The casing adopts precision CNC The equipment is processed and manufactured, beautiful and durable.
Common rail test bench CR818-PRO is one of Crystal's best-selling models and is very popular in the market. As a result, some fake and shoddy products have appeared on the market. So do you know how to distinguish genuine products from fake and shoddy products? This article will help you understand their differences.
Every detail of Crystal CR818-Pro, from design to renderings, has gone through repeated scrutiny by designers. They carefully listened to customer feedback from the perspective of use and operation, and finally presented it to everyone. Modular design runs through it, which facilitates maintenance and later module upgrades. The drawings of each component are standardized and designed (each component has a corresponding drawing number for unique identification), which can be traced back to the source at the first time, effectively relieving customers' worries. Provide strong technical guarantee for product quality. The machine is equipped with a newly designed operating station that perfectly matches the overall chassis. The all-metal buttons and indicators highlight technology and high configuration. Multiple drawer designs are convenient for users to use. Adhering to the concept of taking care of users, every detail of the design has been repeatedly deliberated by the designer and multiple three-dimensional demonstrations, and finally the most reasonable and perfect presentation is presented to the customer. It is equipped with an industrial-specific large-screen industrial all-in-one machine (with touch function), which is highly configured, stable and reliable, and is suitable for industrial environments. The operating system has a more reliable operating environment, smoother operation, larger storage space, and a wireless keyboard and mouse, making the operation more convenient. convenient.
The one-click cleaning function is specially designed to effectively improve customers' testing efficiency, eliminate erroneous results caused by confusion between testing and cleaning, and eliminate a lot of unnecessary trouble for customers. The upgraded version of the operating interface has made new adjustments from classification to specific operations. The stability of the internal program has also been greatly improved. Some function buttons have been added to the interface to greatly improve the functionality of the operating system and make it more convenient for operators.
The imitation is still equipped with an old-fashioned operating station, which has a low structural fit with the new appearance, a full sense of patchwork, and poor overall effect. The appearance has obvious traces of piracy, but it feels very low-end, and uses traditional buttons, and the configuration has not been improved at all. There is no one-button cleaning design, and the operability and aesthetics have not been improved at all. The operating system still uses an old-fashioned system, and neither the operational stability nor the convenience of operation have changed.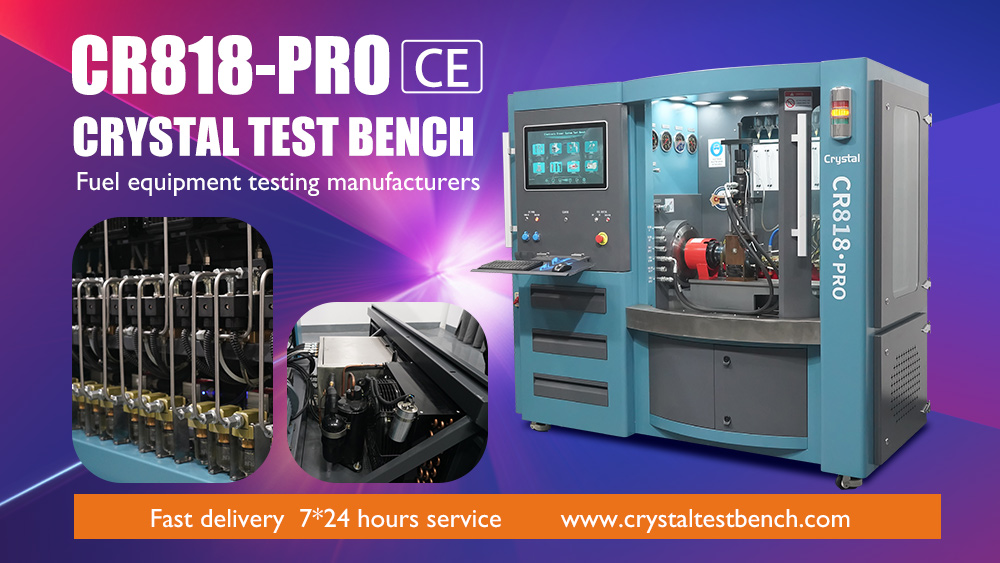 Keywords: common rail test bench
Originally published 14 Nov 2023, updated 14 Nov 2023.