Do you need a customized common rail test bench
20 Oct 2021
The common rail test bench imitates the diesel engine ECU (Engine Control Unit), and provides common rail system control signals such as Bosch, Delphi, Siemens, etc. to drive the high-pressure common-rail fuel pump and the high-pressure common-rail injector to work. The actual situation can be set and can be saved in groups, which is convenient for maintenance personnel to judge and repair the working status of the high-pressure common rail system.
When our customers choose a common rail test bench, they generally have specific requirements, such as equipment that only needs to inspect fuel injectors or only common rail pumps, or need a comprehensive device with multiple functions. We can provide customers the models with customized functions. It can also reflect the strength of a manufacturer. General manufacturers in the market can provide their standard models. If they have special requirements for certain functions, it is difficult for manufacturers without R&D and design capabilities to meet the special needs of customers.
Now I want to introduce to you HCR-518, a product that can test common rail injectors, piezoelectric injectors and HEUI injectors at the same time. It is a product designed according to the special requirements of customers. The general common rail injector test bench can test common rail injectors and piezoelectric injectors. If you need to test HEUI injectors, you need to choose a large common rail test bench, which will increase a lot of cost for customers. We can not only customize the injectors that can be inspected, but also customize the inspection items and inspection functions of the fuel injection, so if you have any special needs, you can ask us.
Yesterday I received an inquiry from an Indian customer. His demand is "May I want only HEUI pump & 320d pump machine? Not a injector, Have any machine to test only pump, send me a details". This user's demand is very special. Generally, the user who buys the test bench will usually test the injector, but this customer only tests the common rail pump, and also tests the HEUI pump. All manufacturers in this market have no standard models that can meet his needs. After understanding his needs, I consulted our technical department. After careful research, we can customize it for customers, and it will save customers the cost of purchasing equipment. The customer was very happy to receive our reply. After we confirmed the payment and shipping issues, he quickly ordered this machine.
As an excellent manufacturer of common rail test bench, it is our pursuit and goal to provide customers with satisfactory equipment. If you have any questions about the test bench, please feel free to consult.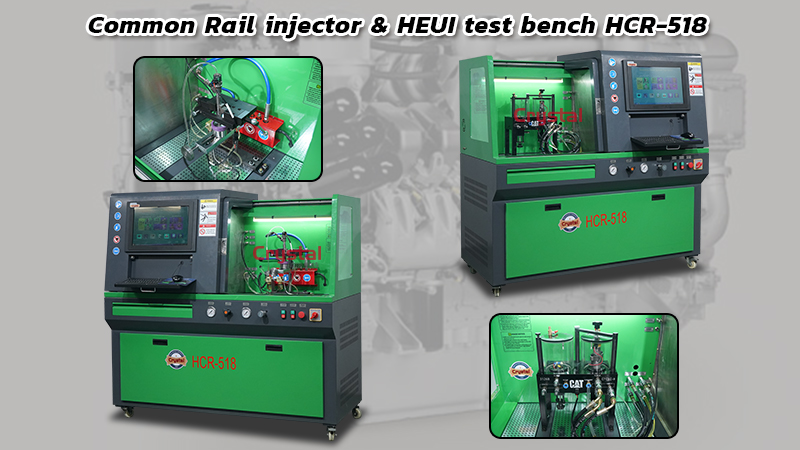 Keywords: common rail test bench
Originally published 20 Oct 2021, updated 20 Oct 2021.