Crystal multifunctional common rail test bench CR818-PRO
12 Jul 2022
"I want a universal test bench,I want to test all the injectors, all the pumps, 6 injectors at the same time, etc. " What is a universal test bench? In short, I want to get the most functionality for the least amount of money on this test bench. This seems to be a big problem for the most supplier. Crystal has been committed to the design and development of professional test benches. This time, we will bring you the introduction of Crystal's newly developed common rail test bench system.
Crystal as a professional manufacturer of common rail test equipment, we can special customize configuration and appearance to meet your requirement.The CR818 series products are a new generation of up-graded products with independent intellectual property rights developed by our company. Take the CR818-PRO version as an example, through careful research on market demand and customer feedback, the product has a modular design for each functional area. Different functional requirements of customers are combined in various ways, and the upgrade interface of optional functions is retained, which reflects its professional quality and product characteristics in terms of product design, manufacturing process and selection of key components.
What is the advantages of CR818-PRO common rail test bench?
It equipped with one-key cleaning function. The switch from cleaning into testing only needs to press the cleaning function button, which is simple and efficient.
It can test multiple injectors at the same time, 2-6 available.
CR818-PRO can upgraded cam-box, can test PT injectors and PT pumps, Cummins X15 Q60 injectors, timing and metering actuators kits.
The operation room is spacious, moderate height, the position and size of the observation window design is reasonable, can fully observe the test process.
Equipped with the latest PRO version of the electronically controlled common rail test control system. Human-machine friendly design. The convenience of operation and maintenance have been improved accordingly.
The CR818-Pro computer host stores more than 7,000 standard data of electronically controlled common rail injectors and high-voltage electronically controlled common rail pumps. In addition to the normal functions, it is also can test VE pumps, VP37, VP44 and other test functions. Meet customers' testing needs for different injectors and diesel pumps.
At the same time, in order to establish a local market network, we sincerely recruit distributors from all over the world, If you also interested in our common rail test bench common rail test equipment, Please feel free to contact us.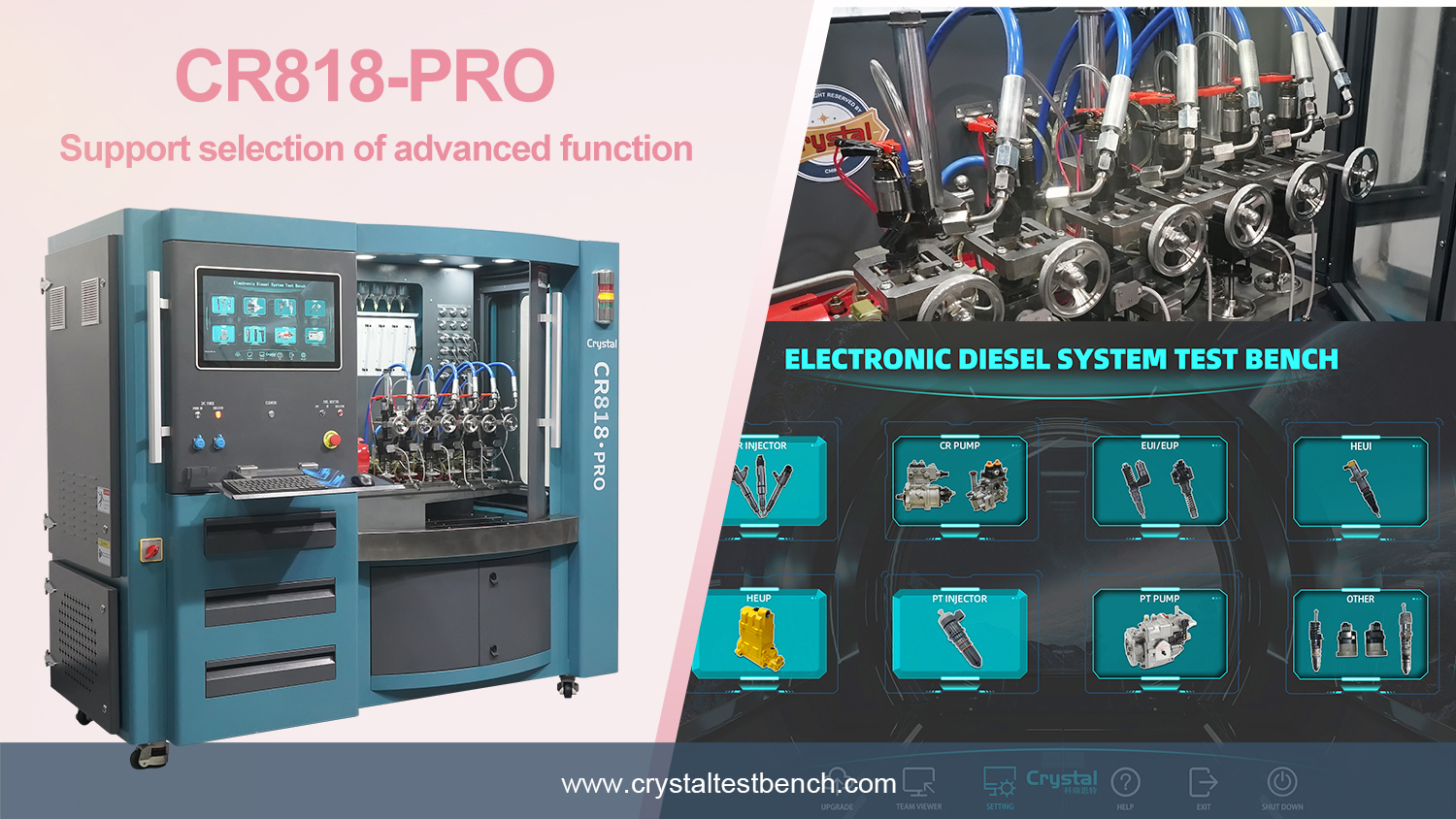 Keywords: common rail test bench
Originally published 12 Jul 2022, updated 12 Jul 2022.