Crystal is a trusted brand of common rail test bench
01 Aug 2023
One day, I received an inquiry from a Bolivian customer. He showed me common rail test benches of other brands. Their common rail test bench looks almost exactly like ours. I was stunned. Because of the appearance of our common rail test bench, the system is independently developed and designed by our company, and has obtained a patent certificate. Yes, the appearance of our machine has been copied. Then the customer asked me:"Why your price is so high, what is the difference between your common rail test bench?" So I asked our professional technicians, and they immediately saw the difference. Crystal common rail test bench has a professional R&D team, they have more than 10 years of test bench R&D experience to meet the needs of different customers. Our technicians told me that they just used low-cost components under an exquisite appearance, so their prices are lower, and they can only imitate our appearance, but not our internal structure. The internal structure of our machine is designed to be modular, which is more conducive to observation and later maintenance once there is any problem with the machine. And our PRO series machines are equipped with a professional industrial all-in-one machine, which makes the operation more stable and the test more efficient. All main oil pipes are made of 304 stainless steel, which has a longer service life and is not easy to age. And a one-button cleaning function is designed to save time for the next test. It's also simpler. I told the client all the differences, and he chose us without hesitation. He said he wanted to provide the best service for his clients, so he had to choose a high-quality common rail test bench to help him.Thank for his trust and support.
Crystal common rail test bench CR818-PRO is a professional test bench manufacturer, all accessories can be obtained from our company. Before the machine is shipped, we will strictly check and test it again. We can provide customers with the best after-sales service, such as the update of machine system data, and machine problems caused by operating errors, etc.
Crystal is a trusted brand of common rail test bench, we will continue to innovate to reward more customers who trust us.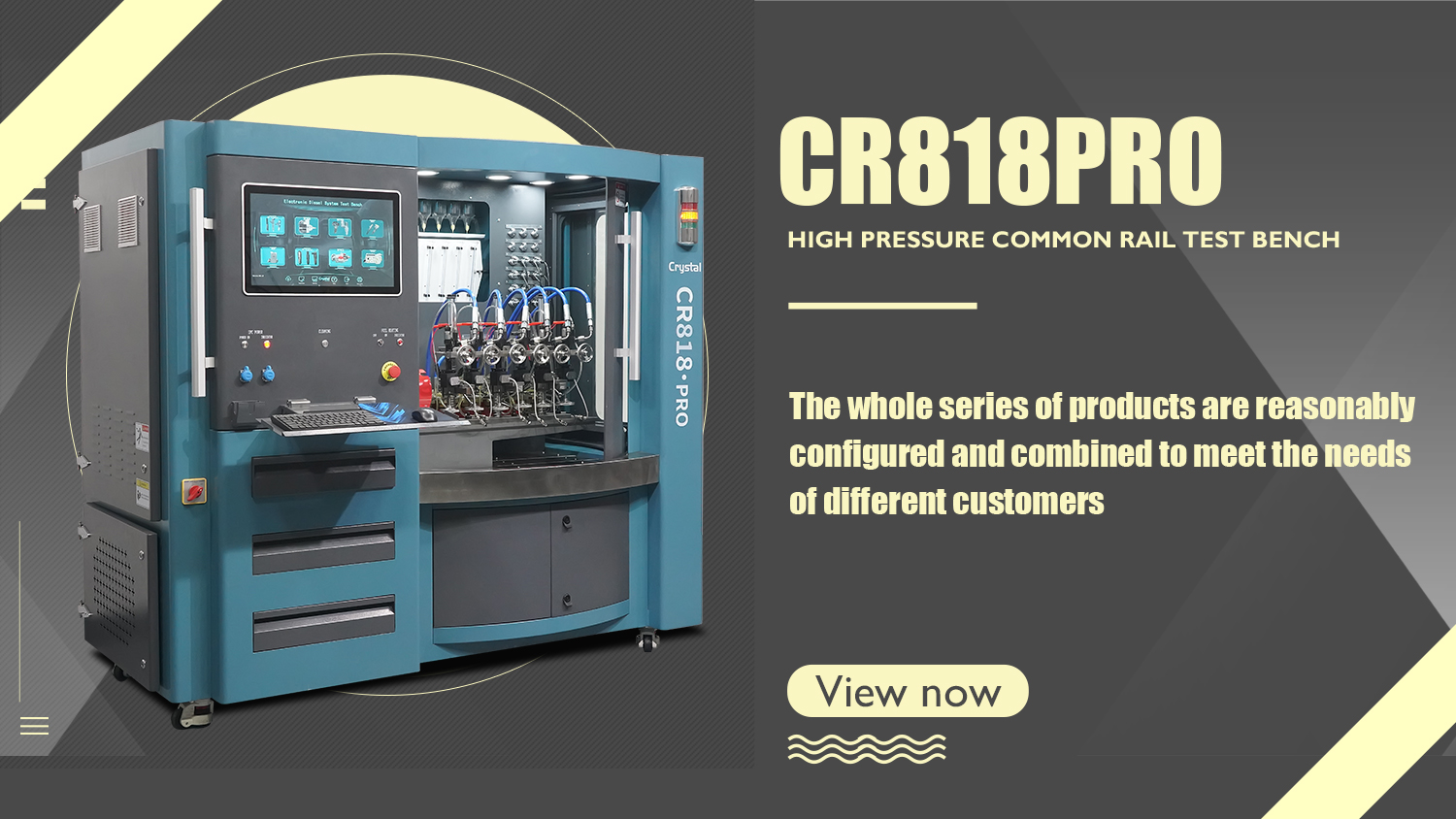 Keywords: common rail test bench
Originally published 01 Aug 2023, updated 01 Aug 2023.