Common rail test bench makes your diesel calibration service a higher level
02 Feb 2022
With the continuous development of technology, more and more diesel calibration service shops are welcomed by most people, because repair can save more cost than replace. Let's talk about the importance of a good machine.
If you are the most experienced dealer in diesel fuel field, common rail injector and pump repair or calibration. If you want to test almost all types of diesel pumps or injectors. If you often test Bosch, Delphi, DENSO, Siemens, Cummins, Caterpillar and other brands, we know that you need the reliable common rail test bench. Our goal is to allow you to give customers a satisfactory answer.
The common rail test bench is mainly used to test the mechanical performance of the common rail pump. It is mainly composed of five parts: high pressure oil pump, common rail chamber and high pressure oil pipe, diesel fuel injector, electronic control unit, various sensors and actuators. The most important thing for a common rail test system is the accuracy and repeatability of the test data. In the common rail test, the amount of oil return increases with the increase of oil temperature, and other test data are more accurate. It is a complete integrated control system, so if you only want to test a diesel injector or pump, it is also a complete control system, but the oil circulation system and the supporting fixture are different. The diesel EFI control system adopts fully automatic control, which is very convenient for common rail solenoid valve or piezoelectric injector, high pressure pump, HEUI medium pressure common rail injector, executive pump, 320D fuel pump, pump and pump nozzle, maintenance test. It can test thousands of EFI injectors and fuel pumps. The complete experimental data includes Bosch, Delphi, Denso, Siemens, Caterpillar, Cummins, etc.
We spend a lot of cost to invest in employee training to ensure that we provide a service that is second to none. All our equipment is designed to test different types of diesel fuel injectors and diesel pumps to ensure that they work accurately and efficiently. We calibrate and repair all brands and models, please call and email to discuss your requirements. The common rail test bench equipment is repaired and assembled in a clean environment. We have a large factory and guarantee the stock.
Our common rail test bench workshop is fully equipped, covering the testing, maintenance and refurbishment of all brands of traditional mechanical fuel pumps and injectors. We can handle electronic control common rail pumps as well as all mechanical pumps.
We can suggest you different models of machines for you according to your different needs. No matter what kind of products you need, feel free to contact us and send inquiry, 24*7 hour service, give you the best quotation and product.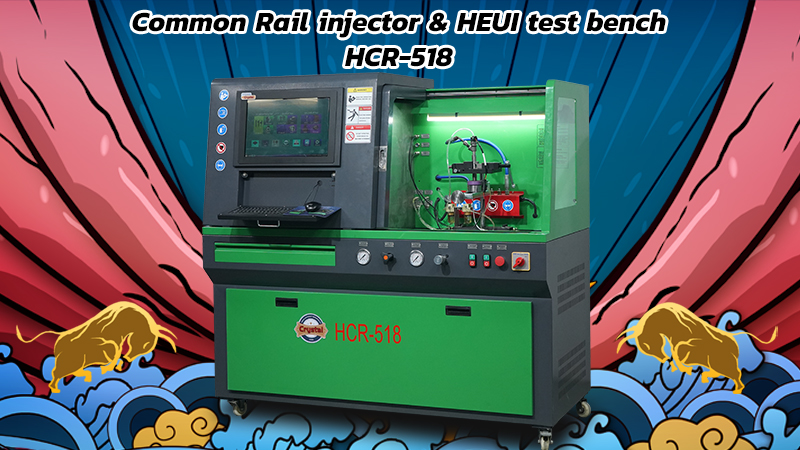 Keywords: common rail test bench
Originally published 02 Feb 2022, updated 02 Feb 2022.