Common rail test bench make your calibration service a high level
17 Nov 2021
Taian Crystal provides comprehensive professional diagnosis and maintenance solutions for modern and traditional diesel systems. From simple troubleshooting and efficient component testing to maintenance of diesel vehicles, systems and components that meet current market value, Crystal can provide you with everything you need from a single source.
More than 20 years of experience in diesel technology, workshop equipment and testing technology have made Crystal one of the world's leading suppliers in this field. In recent years, innovations in development and production have given birth to modern high-pressure systems. Develop solutions around vehicles and other fields. This is how Crystal meets changing requirements and makes an important contribution to the sustainability of the industry. Relying on the capabilities of original equipment, at the same time self-developed software, and constantly innovating test equipment. They can test different types of common rail injectors and common rail pumps. As a result, Crystal has paved the way for the use of modern diesel systems in all workshops and contributed to the achievement of current and future emission targets. The innovative development of diesel technology combines high performance and economical fuel combustion. With its components and systems, Crystal makes diesel engines future proof and provides professional service solutions.
Professional all-round equipment: In addition to providing high-quality services, Crystal has different types of maintenance tools for simple and quick diagnosis of diesel vehicle parts.
Intuitive, precise and efficient: Crystal as your partner, you can always use modern and easy-to-use testing techniques to professionally test disassembled diesel engine components.
Inspiring precision and speed The latest exhaust emission standards and future directives have increased the importance of testing common rail injectors in modern diesel engines. Thanks to the high-speed accuracy of the measurement system, the workshop can gain a competitive advantage and at the same time benefit from shorter assembly and test times and user-friendly operation.
About our product, we have common rail injector test bench, it can test Bosch, Denso, Delphi, Siemens, Caterpillar, more than 3500 test data. Such as our EPS205, CR318PRO, HCR318, HCR318C. Besides, we also can provide the comprehensive test bench, it can test common rail injector, common rail pump, EUI, EUP, HEUI, cat320D, for example, HCR918 as a multi-function test bench, independent research and development of electronically control system, with with remote control service, free upgrade, wifi remote control, support different language.
For our machines, as long as you have request, we can provide the suitable machine for you. Multi-functional common rail test bench provide guarantee for your calibration service and make your business take into a higher level.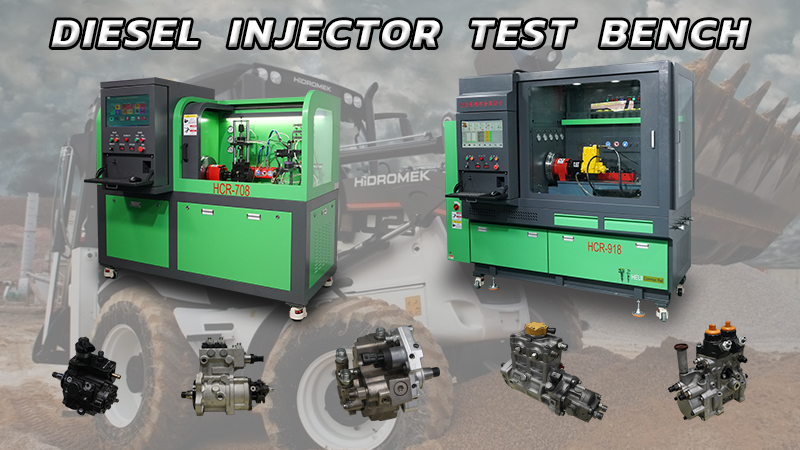 Keywords: common rail test bench
Originally published 17 Nov 2021, updated 17 Nov 2021.