Common rail injector test bench special offer for you
30 Aug 2023
Taian Crystal has forged ahead, through ups and downs for decades. Crystals have grown and changed a lot. From small to large, from weak to strong, from domestic sales to global trade, the company is getting stronger and stronger. Today's achievements have been achieved with the continuous support of new and old customers. In order to give back to all customers for their support to Crystal, our company decided to take out two models of common rail injector test bench model HCR318&HCR318C for promotional activities.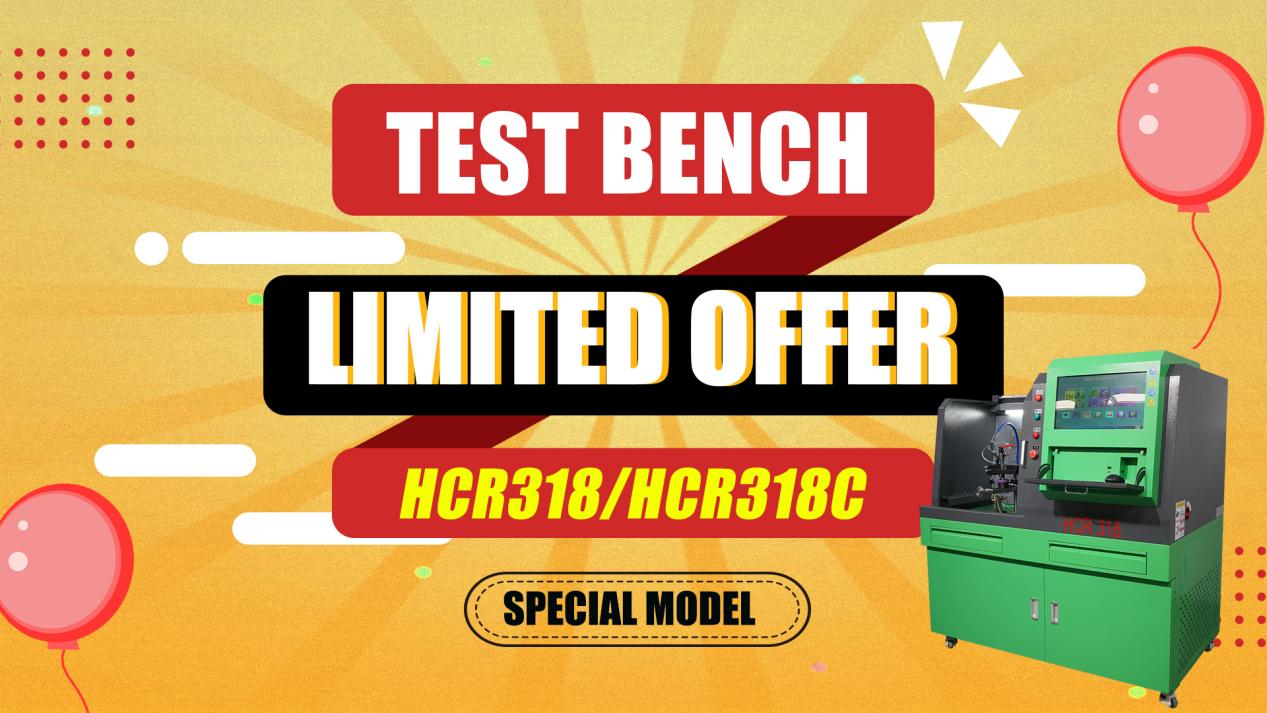 HCR318 diesel high pressure wheel repair machine: adopts a fully automatic control system, which can easily test the electronic control common rail injectors (including piezoelectric common rail injectors) . It Can test including Bosch, Delphi, Denso, Siemens, Caterpillar, Cummins and other thousands of types of electronic control injectors, the test data is complete.
Functions:
1. Electric control common rail injector brands that can be tested: Bosch, Denso, Delphi, Caterpillar, Cummins, Simens.
2. It can accurately and automatically test the high-pressure tightness, full-load fuel injection volume, fuel return volume, discharge point fuel injection volume, idle fuel injection volume, pre-injection volume, and pre-injection fuel return volume of the electronically controlled common rail injector.
3. It can automatically generate fuel quantity correction codes for electronically controlled common rail injectors: QR, IQA, IMA, ISA, c2i, c3i, (VD0) ICC.
4. Armature lift test of the solenoid valve of the injector.
5. Electric control common rail injector opening pressure test.
6. Electric control common rail injector open pulse width test.
7. Electronic control common rail injector response time test.
8. Test of resistance value and inductance value of solenoid valve of electronically controlled common rail injector.
9. It can manually edit the injection characteristics of the injector to be tested.
10. The test process can be selected according to the actual situation, and the test data report can be automatically generated.
11. It can display 6 sets of test data at the same time, which is convenient for data comparison.
12. Judging the damaged parts of the electrically controlled common rail injector by itself according to the information of fuel quantity at various working points and interface prompts.
Configuration:
1. High-precision fuel volume measurement system: high-precision gear flow meter.
2. Machine's computer stores more than 7000 kinds of standard data of electronically controlled common rail injectors.
3. Well-known brand 19-inch LCD monitor.
4. Independent research and development of electronically controlled common rail injector control system (with remote control service, free upgrade, WIFI connection, etc.).
5. Automatic test fuel temperature control system: heater and forced circulation air cooling system.
6. Accurate rail pressure acquisition system: Bosch rail pressure sensor and Bosch common rail pipe.
7. Precise rail pressure control system: Bosch high pressure proportional control valve (PCV valve).
8. Low pressure fuel supply secondary filtration system: 3-5μ filtration accuracy.
9. The measuring fuel circuit adopts a two-stage filter system.
10. High pressure common rail pump BoschCP3.3.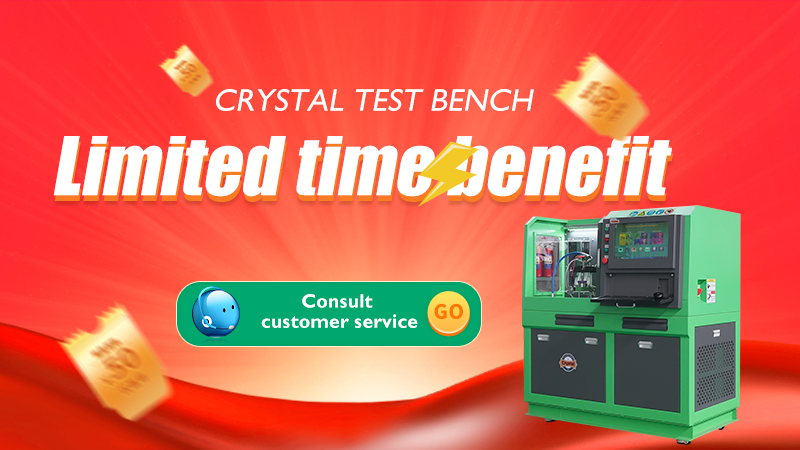 Promotion quantity is limited, so first come, first served. Welcome to inquiry here
CRYSTAL
!
Keywords: wheel repair machine
Originally published 30 Aug 2023, updated 30 Aug 2023.